I like to spend my free time working in the garden and being with my kids.
What do you love the most about our Farmer's Markets?
Hi! I grew up in Santa Barbara and trained as a pastry chef 20-something years ago in San Francisco. I spent 18 years working as a pastry chef in fine dining restaurants. I am a single mom of 2 pretty awesome boys.


What kind of products do you offer?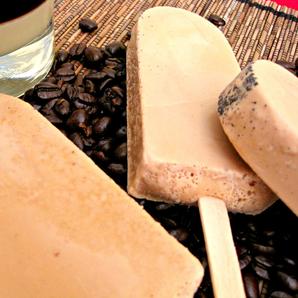 What is your most popular product?
What's your dream vacation?
How long have you been in our Farmers' Markets and which ones?
No, I have lived in California, England, Vermont and New York.
DO YOU GET INSPIRATION FROM SOMEWHERE WHEN CREATING AN ITEM?

Raspberry Thai Chili is my favorite. It's sweet and bursting with raspberries then it's a little spicy too which keeps it interesting.​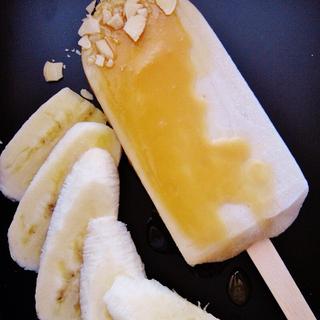 The kitchen is a fun place we make popsicles! There is always music playing and we move at a fast pace since we don't want the pops to melt.
Freezer Monkeys are gourmet-frozen treats! I have a line of popsicles as well as a line of bon-bons. All are made with whole fruits, organic cane sugar and never contain any artificial flavors, colors or stabilizers such as guar gum or carrageenan. Our pops all have 5 ingredients or less and come in unusual flavors and taste amazing.
What's the best piece of advice you've gotten along the way in building your business? What advice would you have for others?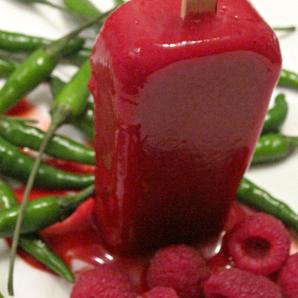 I'll settle for a whole day off! I love Hawaii- Kauai's north shore specifically.
​​

Hi Freezer Monkeys! TELL US A LITTLE ABOUT YOU.​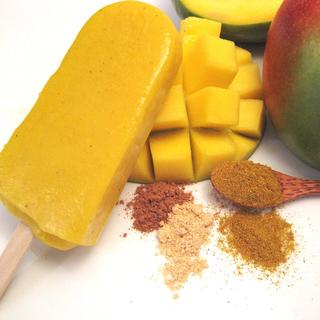 TELL US About your business.
Everything has to be fresh!​

I have 6 regular popsicle flavors that are always available: Blueberry Orange Blossom, Caramelized Pineapple, Raspberry Thai Chili, Mexican Chocolate, Horchata, and Strawberry Buttermilk. I also make a special flavor every week that changes with the seasons. These special flavors are only available at the farmers markets.
I have always wanted to have a business and after I became a single mom I couldn't work the restaurant hours anymore. So I started the business in 2011 after taking a business course through WEV (Women's Economic Ventures) which is a fantastic non-profit organizations who help women write business plans and learn how to launch their own businesses.
When my youngest son was 8, I was testing recipes for the business and getting ready to start but I needed a name. I explained to him that we couldn't call them Popsicles since that word is trademarked. He had his best friend over to play one day and they came to ask me for a "freezer Monkey" and I didn't know what they were talking about and that's when he said that's what they were calling my popsicles!
I always strive to make the best product possible. I want my customers to have a culinary experience that they've never had before. Sometimes I'll use ingredients or flavors that are from other cultures and countries (even though most of it is grown here now) to take my customers on a taste trip around the world.
What's your workplace like? Does it need to be quite, loud, music playing or anything specific?
Do you have any requirements when creating an item?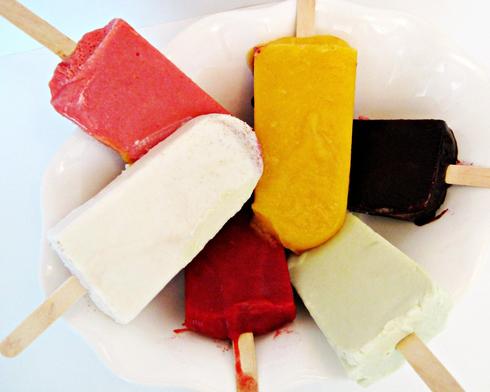 If you could start your business over, would you do anything different?
Besides your business, what else do you enjoy doing?
WHEN DID YOU START YOUR BUSINESS/WHY?

It's really hard to be in a bad mood while eating a Freezer Monkey.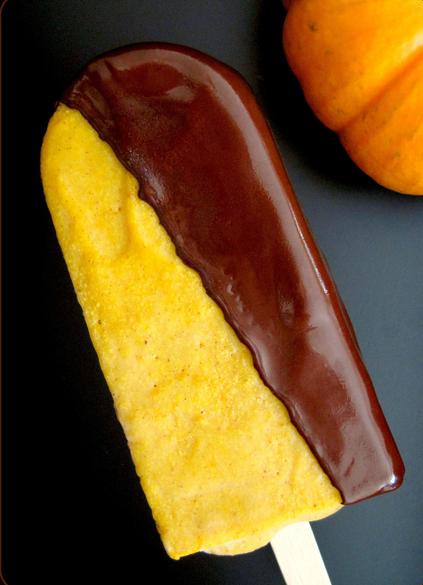 How do you come up with a new flavor?!

The process is different depending on the flavor. If it is a fruit one then we start with the fresh fruit. It gets washed, trimmed then blended. Then it goes through a special sieve we have that makes the puree super smooth. After that, I have a machine that I imported that freezes the pops in 12-15 minutes. Once they are frozen, we hand package every pop.
Have you always lived in California?
Be flexible and know that when you're starting a business things will come up and change. You have to be able to make decisions and go with the changes. Advice for others is to do lots of real research before starting and write a good business plan.
I would have definitely started with just selling in farmers markets first instead of the wholesale side of the business. I love meeting my customers and being outside.
What kind of experience do you want your customers to have?
What's your personal favorite item of your offerings?

HOW LONG DOES IT TAKE TO CREATE AN ITEM ON YOUR MENU? TELL US THE PROCESS!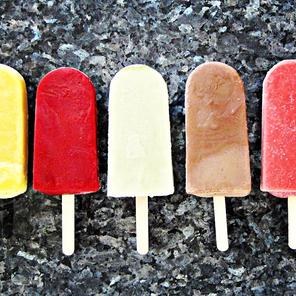 It always starts with one ingredient, usually I walk the farmers market and look to see what produce is at its peak or what's coming into season. From there I work out what other flavors can be combined to make the product interesting, delicious and complements the main ingredient. I buy from the farmers then it comes back as a pop the next week.
How did you come up with the name Freezer Monkeys?
Inspiration is everywhere. I could make a new flavor every day.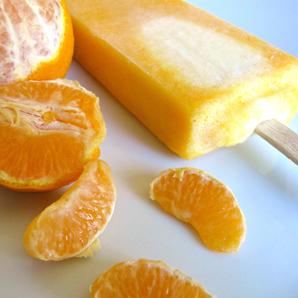 My weekly special flavors sell out every week! So I think those are usually the most popular, otherwise Mexican Chocolate is a close second.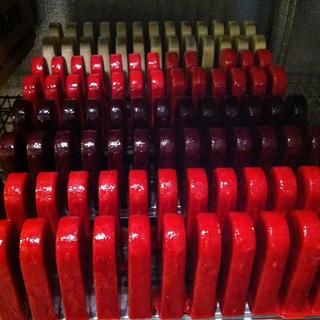 The vendors are the best! I also really appreciate the wide variety of products that are available.​

Any fun facts you want us to know?
I'm currently in the Calabasas Market on Saturdays, I just started this past summer, so I'm a newcomer. I hope to get a second ice cream cart so that next Spring I can expand into more markets.